Business intelligence platform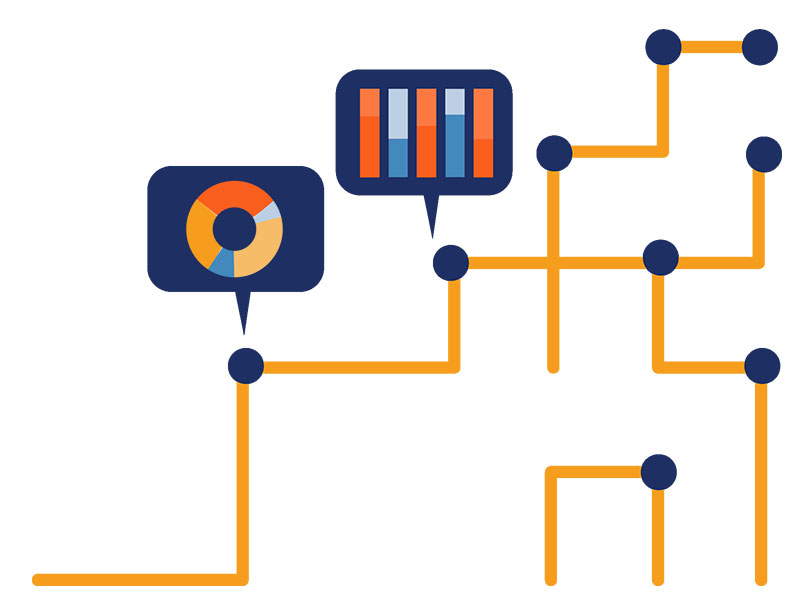 Data answers without the techos
Getting answers to your data questions has never been easier, or faster. Never wait for a report or dashboard again. Instantly get answers to ad-hoc data questions on the fly by simply typing into a search bar, just like you would on Google. Or get recommendations as you would on YouTube or Spotify.
It's analytics and data visualisation as we know it, but it is driven by Search and AI. 
ThoughtSpot business intelligence platform
ThoughtSpot is a business intelligence and data analytics platform that helps you explore, analyse and share real-time business analytics data easily. 
It's a two-way process. You might use search for ad hoc queries around customer churn, service and complaints, for example, but it also provides automated insights from amassed data to supplement your knowledge, giving you answers to questions you didn't even think to ask. It is all brought to life with visualisation tools and analytics dashboards.
Would you like to
see ThoughtSpot in action
?
Data analytics news and views for NZ
Forget the A-list!
Are you on the FIRN list?
Sign up here to receive regular monthly insights and to have the opportunity to attend our exclusive insider events. You can unsubscribe at any time.