New Zealand's data specialists
FIRN was formed to bring new and leading business technology products to New Zealand, and in doing so, disrupt the market. We've been helping businesses create strong strategies and look for more effective solutions successfully as a company since 2017, starting with Tableau and Alteryx, then expanding our software partnerships to form a comprehensive data stack.
Business intelligence to lead the way
We ensure we're always ahead of the NZ market and our competitors by spending a lot of time globally researching the very latest data tools. Organisations want to work with our data specialists because they know it gives them a leg up on their competitors, adds immense value to their organisation, and streamlines their BI and digital infrastructure.
We partner with a full stack of modern, best-of-breed data integration and visualisation products to create an end-to-end solution. FIRN's service provides value, because as data specialists with proven expertise and industry knowledge, we offer innovative alternatives to the standard data add-on solutions supplied by Microsoft, Apple and Google etc.
From the streaming of data (Fivetran), and extraction, transformation and loading of data (Matillion & dbt), through to the preparation and ingestion of data (Alteryx), to the storage of data that delivers performance, concurrency and affordability (Snowflake), so automated machine learning can quickly build and deploy accurate predictive models (DataRobot), whose output can then be used to create visualisations and insights shared with a click, (Tableau & Thoughtspot) you can make sure governance is met via data catalogues and lineage (Collibra) 
Beside your people, data may be your most precious resource
We believe data should be meaningful – it should solve real business problems, rather than offering information without insight or action. With our 20 years of experience, we can help you access the right data tools and provide the strategic advice to unlock the value in your data. We can help your businesses get ahead and stay there.
2011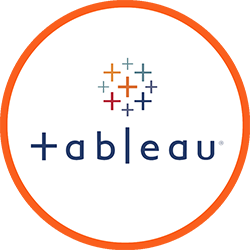 Nick – 1st Tableau Partner in NZ
After a successful server implementation in the UK became the first VAR partner in NZ
2014

1st Alteryx Partner in NZ
Nick introduced Alteryx to the NZ market
2017

1st Snowflake Partner In APAC
Signed on as the first partner in APAC with the establishment of FIRN
2018

1st DataRobot Partner
Bringing AI to NZ with the signing of the
DR VAR partnership for NZ
2019

1st Fivetran Partner in NZ

1st Matillon Partner in NZ
2020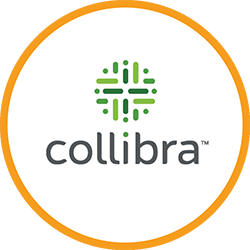 1st Collibra Partner in NZ

1st ThoughtSpot Partner in NZ
2021

1st dbt Partner in NZ
Data analytics news and views for NZ
Forget the A-list!
Are you on the FIRN list?
Sign up here to receive regular monthly insights and to have the opportunity to attend our exclusive insider events. You can unsubscribe at any time.